EVH tribute Dunable Yeti raffle ticket
$

25.00
Sold out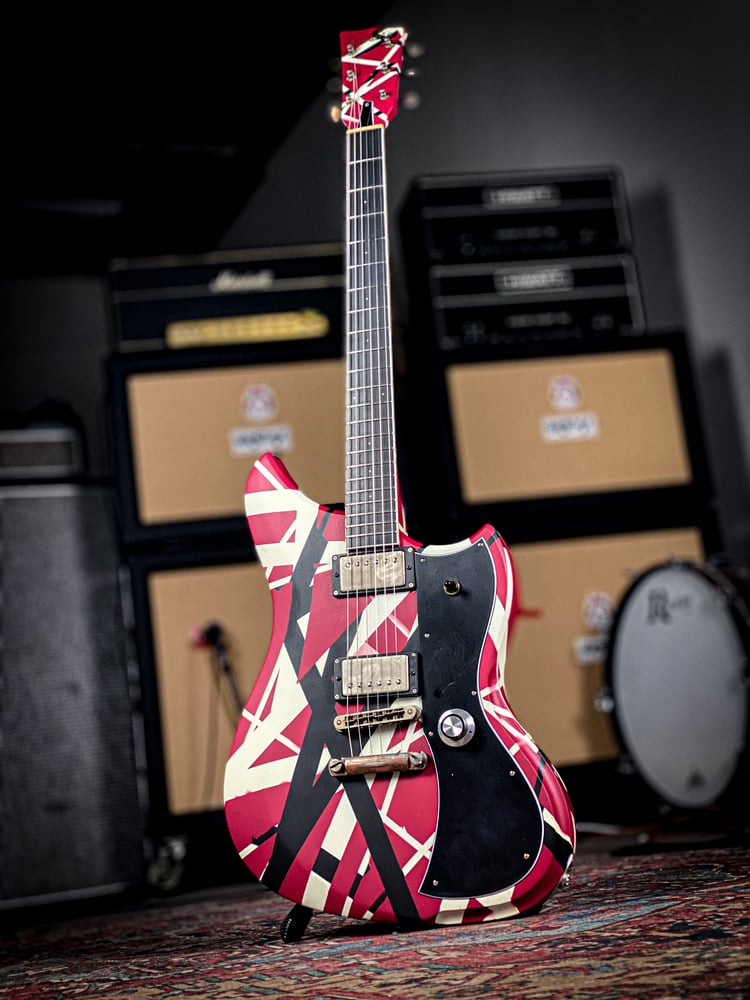 RAFFLE ENDS NOVEMBER 8!
You are welcome and encouraged to buy as many tickets as you want, which obviously will increase your chances of winning! Every dollar that comes in from this raffle will be donated to Roadie Relief, a charity set up to give financial help to touring crew people who are out of work due to COVID-19.
The guitar itself is a Yeti from 2016 that we have had around the shop forever as a paint tester. It was one of the first Yetis made, so it was still in prototype phase, and because of that there are some small differences in how they're made now, mostly in terms of depth in the contour bevels on the body.
We always wanted to do one of these paint jobs, and with EVH's recent passing, we were inspired to finally give it a shot. The result isn't perfect (as you can see in the photos), but it's cool as hell. There are a ton of reasons why it wouldn't make sense to sell this and keep the money, so we figured why not use this as an opportunity to help out the people in music (without whom our company would certainly not exist) some help while they are out of work indefinitely.
Check out https://www.roadierelief.org/ for more information on their charity.